CORPORATE GOVERNANCE
Proven Technology Industry Company (PTIC) is a limited company, registered under the number 150833604. All the information about PTIC owners and directors can be found on the MyCO portal.
Board Structure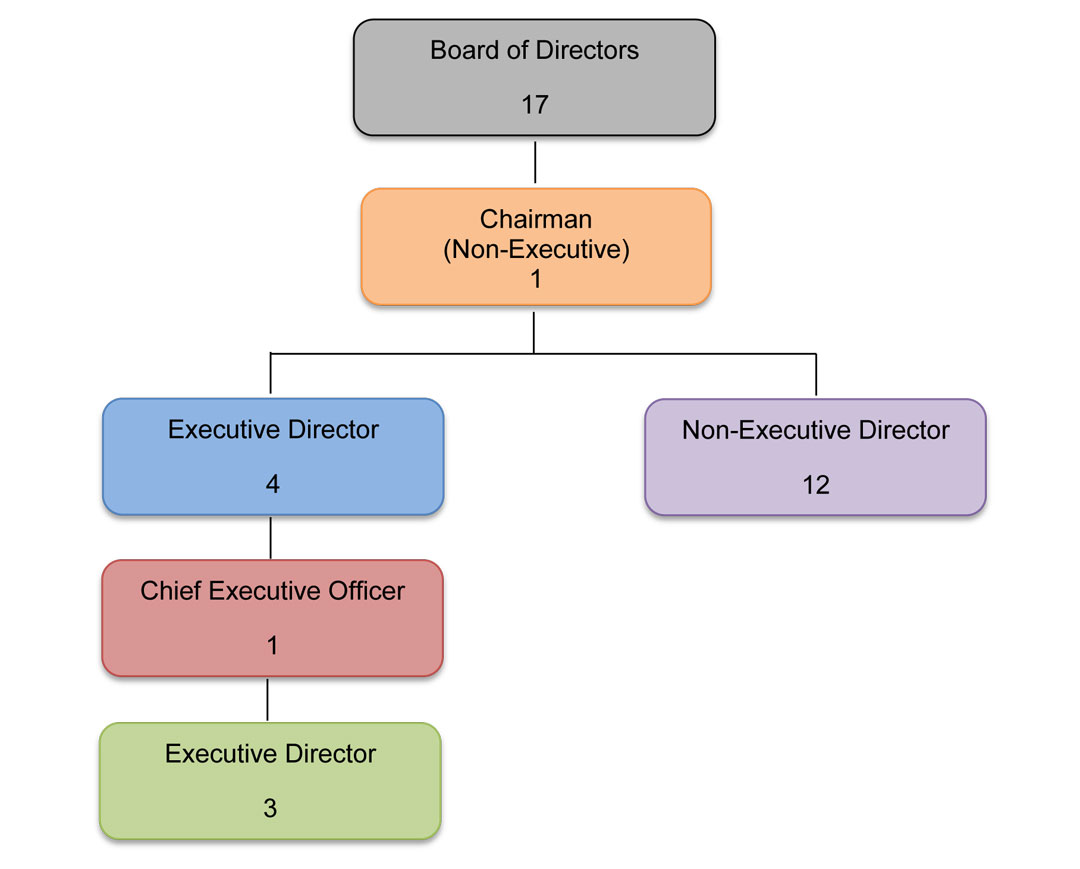 Responsibilities of Board of Directors
The Board of Directors shall be responsible for the guidance of the management group to achieve its mission and targets, to decide the distribution of dividends to shareholders and to advise for the customers' needs with respect to product quality and after-sale services. Board of Directors is responsible for evaluating the capability and capacity of Executive Directors and suggesting the remuneration level. Board of Directors is also responsible for transparently and comprehensively reporting the shareholders about the current status of the company.
Tasks of Board of Directors
The following tasks shall be implemented and monitored by the Board of Directors.
Guidance on the strategic plan and pre-eminent performance, execution of fulfillment for financial requirements and the building up capacity for human resources of work force.
Adoption of effective measures with stipulated instructions in orders to practice safe-guard. Responsible for risk management measures in the interest of shareholders and the assets of the Company.
Analyzing on the performance including financial statements of the management group so as to have a corrective path of the mission.
Strategically communicating with the Stakeholders in order to acknowledge their suggestions by following up actions for the sake of reputation of the Company.
Creation of the Company values by enforcing the obeisance of operation-standards and code of conduct.
Reporting to the shareholders for progressive performance of the company.
Implementation of sustainability management process including environmental and social affairs.